Black Hats
Available to swimmers who have been selected to represent the club. These hats should be worn at all competitions. To get your black club hat, please contact Jason Bailey via email merchandise@swindondolphin.co.uk.
Yellow Hats
Available for all club swimmers including LTS. Please contact Pat Stratford at the sweets table.
New kit – watch this space for more kit coming soon !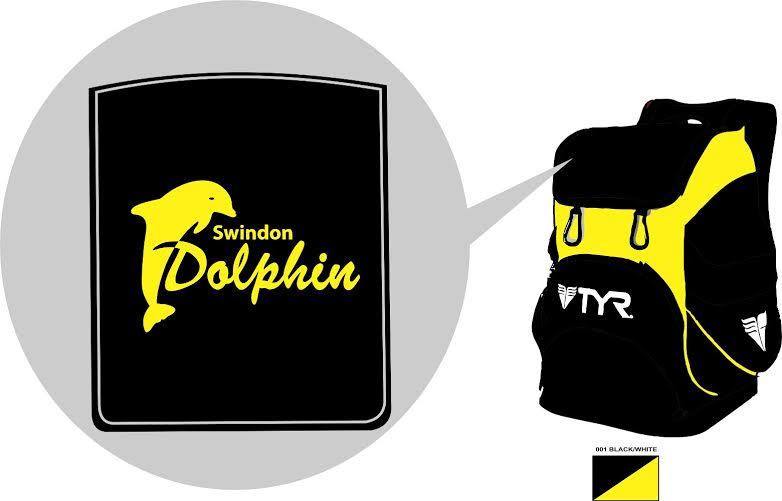 New Swindon Dolphin kit bag @ £43 each.
For more information or to place an order, email Jason at merchandise@swindondolphin.co.uk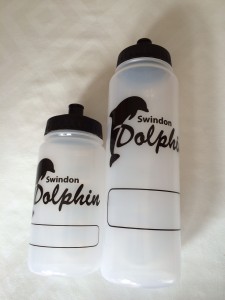 Swindon Dolphin drinks bottles, 1 ltr £3.50 and 500ml £3 available from the sweets table.
Other kit available to order online now – see below for details.
Next kit ordering window will be :
Christmas Window: Opens 1st October,  Closes 18th October
NOTE : Deliveries to the club will be around 6-8 weeks from the date the window closes.
Polo Shirts

Shorts
Hoodies
Jackets
Tracksuits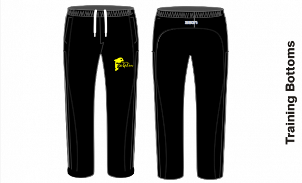 Click the following logo to access the clubs online shop

Note : Please leave Delivery Address fields empty when processing online orders (Step 6 in the checkout process). To reduce shipping costs, all deliveries will be dispatched directly to the club as per the advertised delivery windows.
Personalized Kit can ONLY be returned in the unlikely event of a quality related issue. Please ensure correct sizes are selected when ordering personalized club kit.
Questions / comments regarding the above details
If you have any questions / comments regarding the above, please contact the Club Secretary via the Contact Us page or email clubsecretary@swindondolphin.co.uk or alternatively, email merchandise@swindondolphin.co.uk